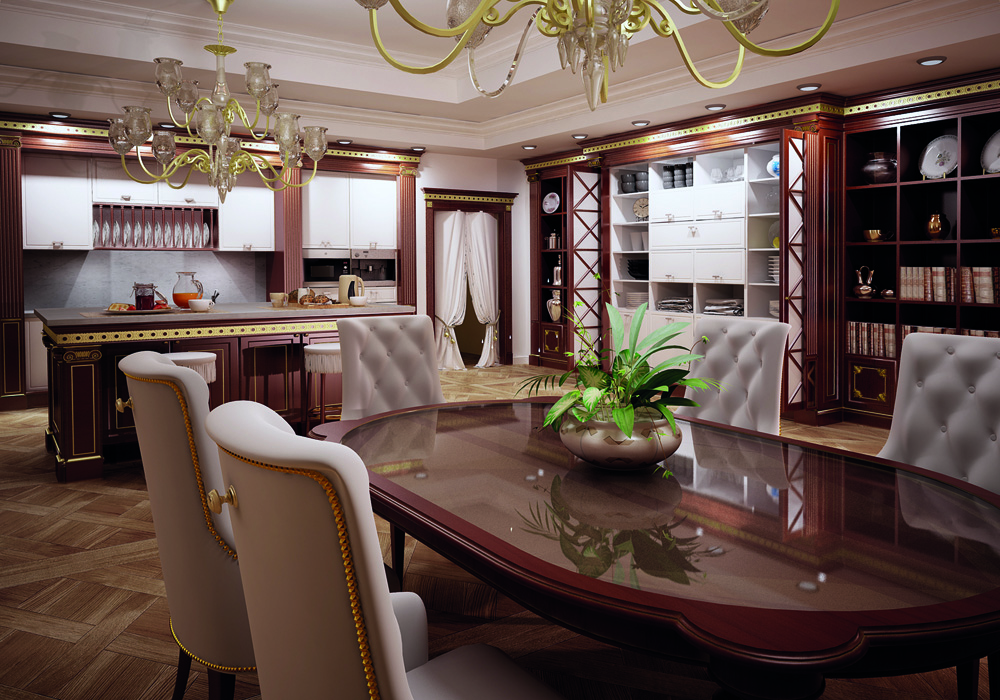 OPEN KITCHEN BY TURATI, MUCH MORE THAN A SIMPLE LOFT
After leaving behind that traditional layout that gave each interior a well-defined function made up of rigid perimeters, the rules have now been broken and bent. No more divisions and "long live the open space" seem like the right words for the today's designer projects.
The desire to create open, often hybrid interiors arises from the needs of the modern customer who – living with this rollercoaster style – even in the calm and relaxation of their own abode, jumps from one area to another, bringing together the joys of the living room with operative activities of the kitchen.
The kitchen and the living open up to each other by giving life to the open kitchen: a unique and ever-changing environment that me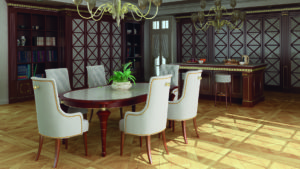 ets the needs of everyday life.
The central island is at the core of this project, perfect for your most gourmet culinary aspirations or turning into a chic bar area where you can sip homemade cocktails, swap some gossip in good company and become, why not … the heart of an exclusive private party.
Turati offers two open kitchen projects: Luxor, offering a rather dignified interpretation of standards for classic taste; and Milano, a solution with that perfect modern touch for this "classic Milan style".
The Luxor model, with walnut finish and gold decorations, perfectly embodies classic taste. The wood wainscoting becomes the focal point of the kitchen for the first time – this open interior is the perfect place for bringing together those who love cooking and having a nice conversation. The big island in the centre brings everyone together, as if rising up as a meeting point for family and friends.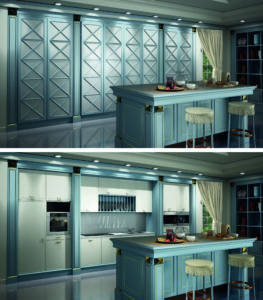 Milano, this evocative name inspired by the Italian metropolis finds meaning in the style and colours of a kitchen that combines the classic grandeur with the smart freshness of the baby blue and candid white tones. The Milano kitchen is wonderfully defined by the delicate silver decorations and warm white décor and occasional furnishings. The result is a truly ethereal interior that can restore the peace of the senses, offering cosy conviviality.
Elegantly redefining interiors is at the heart of Turati Boisieres design, surpassing the mere concept of open space, leading to the creation of tailor-made abodes where the design truly meets the Client's lifestyle.