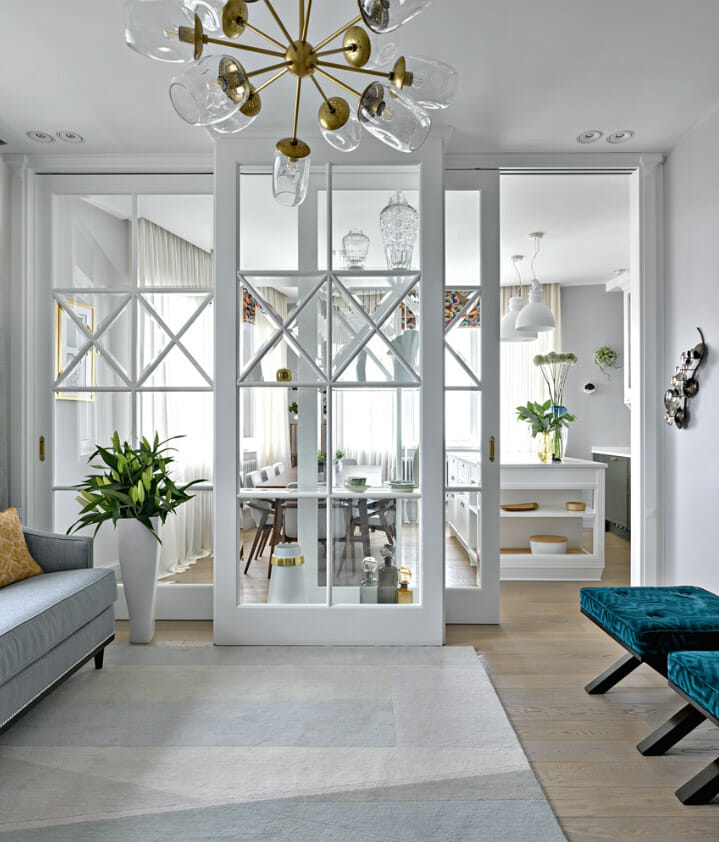 A FIRST CLASSY ENTRANCE WITH THE DOORS CREATED BY TURATI BOISERIES
An emblem of hospitality and a welcoming entrance, these doors designed by Turati Boiseries are a furnishing piece that gives great personality to the interior, overcoming the mere concept of functionality and turning into a structural component of the setting. Moreover, the fantastic details contribute to the creation of a sophisticated dialogue between the different interiors.
Perfectly coordinated with the furnishings of the room where they are placed, these doors created by the company from Mariano Comense are the result of tailor-made workmanship that combines aesthetics and functions, offering flexible solutions as well as sophisticated textures and surfaces that help make the room truly iconic.
In perfect line with the boiseries and wainscoting, yet without losing its role as a protagonist, the doors Made by Turati are tried and true works of art. Available in fir honeycomb and solid tulip tree wood or in wood types coordinated with veneer and boiseries, these materials are beautifully enhanced by more than 20 finishes, from the classic warmth of walnut to fresh and princely white finish, all highlighted by the gold and silver details of the handles.
The diktat of each creation is that of contributing and adding to the harmony and balance of the room, without giving up touches of originality and expressive eclecticism from the choice of colour, the decorative elements, and finally up to the unique textural effects that perfectly combine classical style with contemporary design.