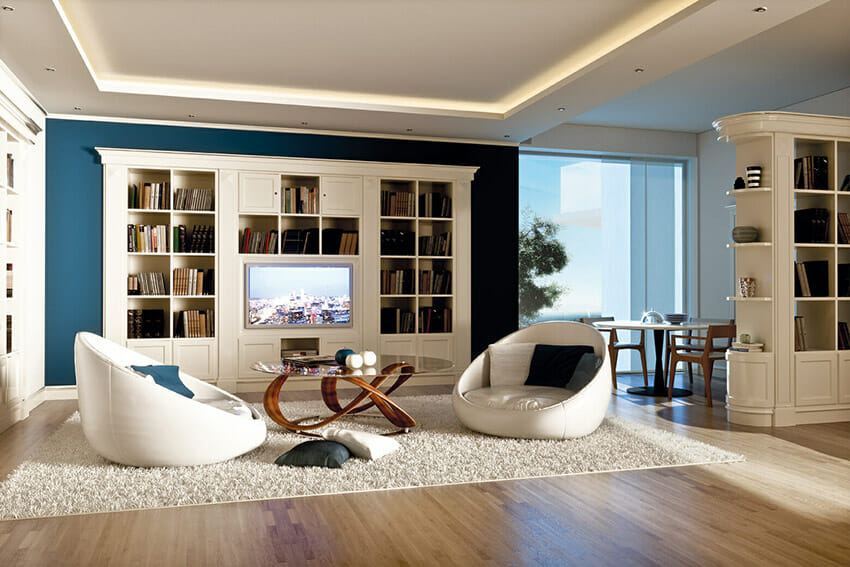 CLASSMODE: CONTEMPORARY INTERPRETATION OF CLASSIC STYLE
Lightness and stability, tradition and creativity, elegance and functionality – within these focal points Turati Boiseries has given life to the new ClassMode catalogue. This series of offers beautifully revisits classic style based on new looks. ClassMode is designed for those who shy away from minimal design and for those who love experiencing their abode surrounded by beauty in the broadest sense of the word. And so arises the leitmotiv of the new catalogue: Home Lifestyle, to seal a concept of living that is truly contemporary, rational and practical, yet at the same time without giving up any aesthetic pleasures.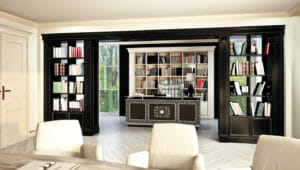 The poetic and powerful approach of the new collection draws from the art world in a transversal sense. In these new proposals from Turati Boiseries, the ornamental details and decorative elements turn into solid enhancement of every furnishing project, the warmth of the wood and the decorations, based on the finest artisan traditions, represent the unmistakable signature of creations made with respect for each and every interior, and especially for those who live there.
Eclectic and personalized solutions for every room in the home, where that unmistakable Turati style acts as a counterpoint to the modern mood, creating tried and true pieces of contemporary art, destined to become an integral chapter in the history of the finest Italian design.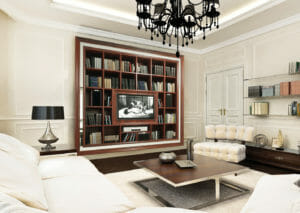 This is a renewed concept of classic artisan craftsmanship that now steps into the different rooms of your abode, bringing with it the sophisticated taste developed over almost a century of experience in the furniture industry: this is the new style of Turati Boiseries.
This majestic authenticity, hand-made workmanship, and discreet luxury from the company in Mariano Comense define the interiors of home as well as contracts: from the living rooms, kitchens, bathrooms, to the studio, from the walk-in closets to sitting rooms. This is a new way of conceiving craftsmanship that transcends standard concepts, providing exclusive integrated solutions, created ad hoc and placed in the interior with perfect compositional harmony. Turati Boiseries has the ability to create something that is not repetitive or serial or conservative, but rather masterfully combine current tastes and the peculiarities of daring projects for interiors around the world.
With a truly classical soul, defined by the undisputed beauty of the Turati boiseries and wainscoting, we find a contemporary approach that comes perfectly together with the practicality of modern and sophisticated furnishing pieces.
This is a perfect synthesis of contrasting plays, balanced tones and authentic craftsmanship, together in the workmanship of Turati that follow the highest standards of sophisticated luxury, inspired by elegance and good living. This new mood is entirely oriented towards the uniqueness of the solutions presented in the new ClassMode catalogue, tried and true custom-made pieces, a symbol of Made in Italy, and a celebration of a new way of chic living.