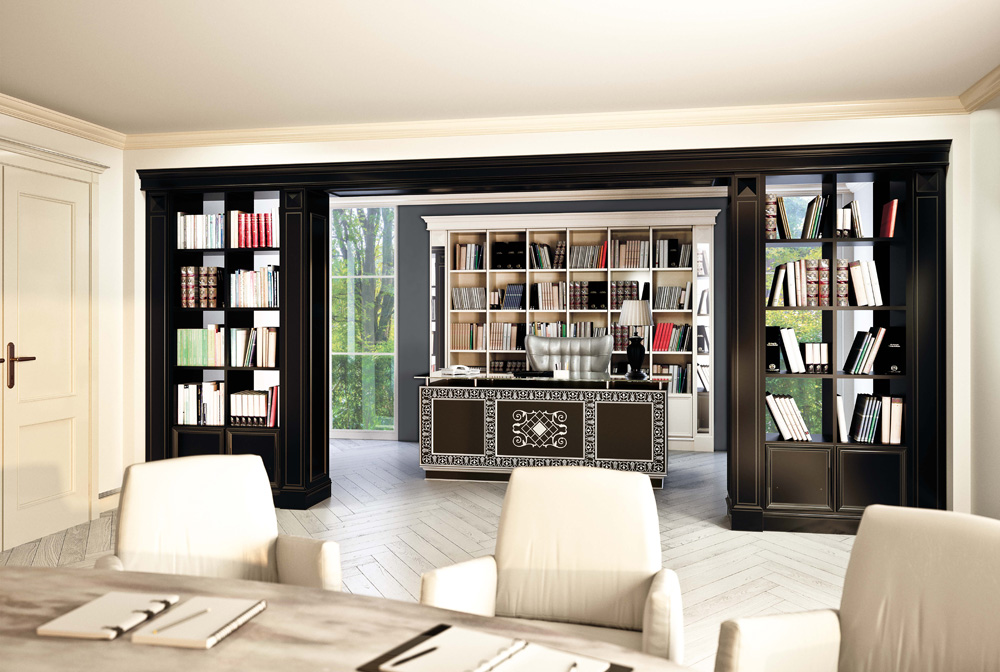 BLACK STYLE BY TURATI BOISERIES
The understated allure and dark charm of these total black solutions find their maximum expression in these interiors by Turati Boiseries.
Chosen as a must-have for colours in 2020, black historically represents a shade that gives a strong touch of chic to the interior, as well as powerful scenic impact, especially in the case of choice for the total black look for the room. Whether it is a kitchen, a bedroom, a living room or a bathroom, Turati Boiseries creations, in which black takes centre stage, are designed for interiors with a decidedly strong, seductive personality, especially when combined with iridescent, chrome or contrasting finishes.
Just as Henri Matisse had described black as a "colour in itself, which sums up and consumes all the others", Turati Boiseries also approaches this nuance, finding it the perfect solution for those who aspire to an exciting and sophisticated feel. Perfect for creating equipped walls, boiseries and wainscoting in large interiors with high ceilings, as well as for contrasting elements in specific rooms, black offers the abode an unusual minimalism even in the case of classic style, playing on light and shadows as well as on opaque and glossy materials.
In keeping with the most up-to-date standards of beauty, Turati Boiseries chooses black to create evocative settings in which the finest craftsmanship is paired with the best materials, creating compositions with timeless and sophisticated design. Austere and elegant – this is how we define interiors where black is the protagonist, and this is how our company from the Mariano Comense combines today's needs with refined classic taste. The ability to properly calibrate black creations is an art wisely guarded by Turati, transcending the concept of models and collections. These are sources of inspiration that in turn become the starting point to provide exclusive integrated solutions, created custom-made and placed in the interior in perfect harmony.
This is just part of Turati Boiseries expertise, which is not repetitive or conservative or part of serial mass production.  On the contrary, this means the ability to masterfully mould the creations to today's tastes and the peculiarities of interior projects that are truly daring.