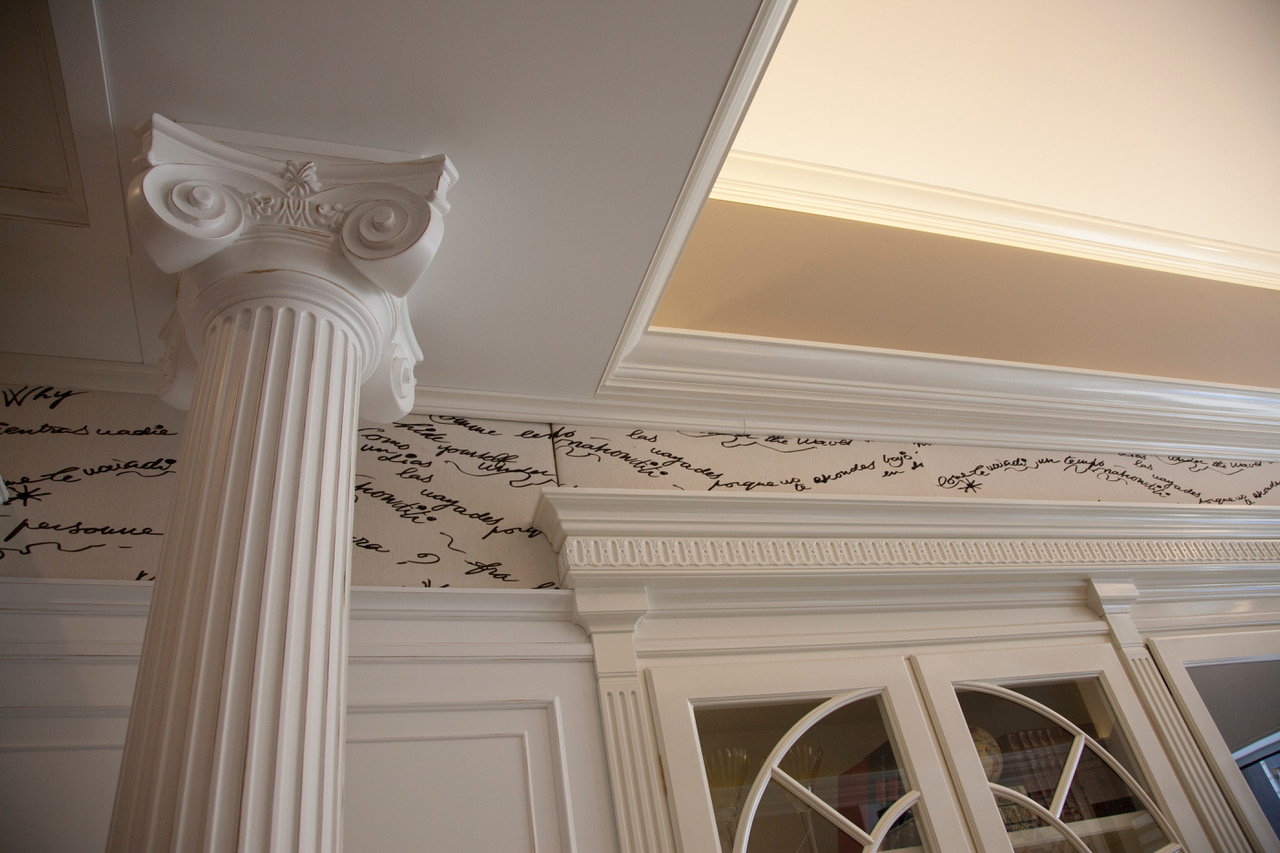 Boiserie changes its tune
Contemporary accents, tactile material effects and even wonderful contaminations from the fashion world, all in one solution: the Boiserie. All this and much more are the inspiration behind the decor proposals created by Turati Boiseries, which include inserts in fabric and leather as a connotative feature of sophisticated walls with wooden panelling and wainscoting.
As a result, boiserie becomes a precious part of the abode, combining beauty and practicality, while also expressing solidity and interpreting its traditional appearance in a modern key, yet without losing intensity on the emotional level. These furnishings and decor are a total look that wonderfully defines the exclusiveness of an interior. They turn into sophisticated, classic or contemporary proposals, where the chosen colour and motif generate visually striking effects, enhancing private homes, businesses and even corporate spaces. Another added value is this easy change of their image and feel – by replacing fabrics, you can choose to change subjects and scenarios, beautifully renewing the appearance of any and every interior.
Special prestige arises in Turati's boiseries and wainscoting that offer wall panelling with beautiful leather inserts, a bold proposal and distinctive personality that perfectly combines Italian craftsmanship and contemporary taste, paving the way for a new way of conceiving the architecture of interiors and furnishing spaces.
The boiseries with leather inserts define a complete proposal, each with different technical and aesthetic characteristics, offering unique and distinctive effects each time, as well as exclusive and original finishes.
Therefore, these boiseries change their tune in a broad sense, but also literally – shedding their old "skin", or leather in this case – turning into a key element in the interior design, the result of constant and continuous stylistic research that generates new combinations of shapes and colours in order to furnish and decorate any and every interior in an authentic and personal way.